How Japan is deploying YouTube as new weapon in dispute over island chain
October 25, 2013 -- Updated 0935 GMT (1735 HKT)
STORY HIGHLIGHTS
Japan posts YouTube videos on official channel supporting claims to disputed islands
China, South Korea criticize Japan's moves as "provocative"
Tokyo says it will not take down controversial videos and will add more
Hong Kong (CNN)
-- Japan is using YouTube to bolster assertions of ownership over islands also claimed by neighboring China and South Korea.
Japan's Foreign Ministry published the two videos on its
official YouTube channel
, under the username MOFAchannel, October 16.
In one
, Tokyo's claim over the Senkaku islands -- known as the Diaoyu islands in China -- are supported through old black-and-white photographs and a timeline of events starting with a document dating back to 1895.
In the other
, similar pictures and a chronology of events starting from 1900 illustrate Japan's claim to the Takeshima islands, known as the Dokdo islands in Korean.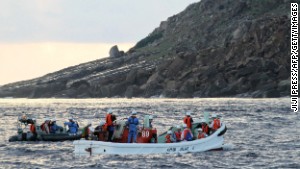 Disputed islands buzzing with activity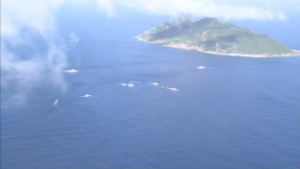 Japan arrests 14 pro-China activists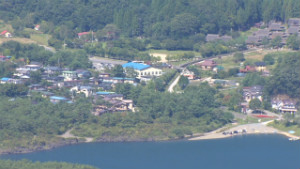 Staying away because of island dispute
Both videos have received more than half a million page views since they were published.
China and South Korea both criticized Japan's social media push.
"The Diaoyu Islands and other affiliated islands have always been Chinese territory. China has solid evidence to prove this," the Chinese government stressed in
an official statement.
"No matter what propaganda measures Japan takes, it will not change the fact that the Diaoyu Islands belong to China. We strongly urge Japan to correct its attitude and stop all kinds of provocative acts."
In South Korea, lawmakers from the country's major parties vowed to counter Japan's "provocative" moves, according to the semi-official
Yonhap news agency
.
South Korea's foreign ministry also demanded Tokyo take down its Dokdo island video and summoned a Japanese diplomatic official to lodge a formal complaint.
In reply, Tokyo has said the videos will remain -- and its Foreign Ministry plans to produce videos on the Kuril islands claimed by Russia and on the official name of the Sea of Japan, according to Japan's
Kyodo news
.
"The government is doing what we must do regularly, from the viewpoint of promoting a more correct understanding of the situation surrounding our country," explained a Foreign Ministry press secretary at a news conference in Tokyo.
News

10

new results for

japan
Japan's Cuisine Set to Be Deemed Intangible Cultural Heritage

Wall Street Journal

Japan's widely diverse cuisine ranging from sushi to ramen is one step closer to becoming a UNESCO-designated intangible cultural heritage. Following in the ...

Japan banks cut JGB holdings 24 pct in March-August - BOJ

Reuters

TOKYO Oct 23 (Reuters) - The Bank of Japan's aggressive monetary easing prompted the country's banks to cut their government bond holdings by 24 percent ...

Japan : VivaAerobus places Latin America s biggest Airbus aircraft ...

HispanicBusiness.com

The VivaAerobus Group has signed a purchase agreement for 52 Airbus A320 Family aircraft (40 A320neo and 12 A320ceo), representing the biggest Airbus ...

Japan's Top Woman Bureaucrat Read 150 Books in Jail

Businessweek

On Atsuko Muraki's first day of work in Japan's bureaucracy 35 years ago, she was given an assignment: help make tea each morning for the entire section of ...

Japan, Shanghai at 2-week lows on China credit fears; PMI in focus

CNBC.com

Japan's Nikkei and the Shanghai Composite fell to two-week lows, South Korea's Kospi was flat and Australia's S&P ASX 200 bucked regional weakness to ...

Japan tests space cannon that will blast asteroid

Los Angeles Daily News

TOKYO – Japanese scientists readying to blast a crater in an asteroid to find out ... The Japan Aerospace Exploration Agency (JAXA) said the huge weapon ...

Japan Exchange Full-Year Profit Forecast Misses Estimates

Bloomberg

Japan Exchange Group Inc. (8697), the main bourse operator in the world's second-largest equity market, didn't boost its full-year profit forecast as analysts had ...

CAE and Japan Airlines sign contract to implement the first Multi ...

MarketWatch

TOKYO, JAPAN AND MONTREAL, CANADA, Oct 22, 2013 (Marketwired via COMTEX) ... Under the long-term contract, CAE will train Japan Airlines pilot cadets, ...

Japan ruling bloc approves tougher penalties for leakers

GlobalPost

Japan's

ruling coalition approved a bill

Tuesday

to toughen penalties for those who leak government secrets and in doing so harm national security.

Japan's Topix Slumps Most in Two Weeks on Yen, Chinese Rates

Businessweek

Japanese stocks fell, with the Topix (TPX) index heading for the biggest loss in two weeks, as the yen jumped against the dollar. Stocks across Asia reversed ...